No Base Fitness Requirement
There is absolutely no base fitness requirement expected to be a member of The Results Room/CrossFit Aftermath. All programs are fully scalable to suit individual fitness levels and mobility restrictions.
All of our membership options include 24 hour gym access* allowing you to smash your fitness goals at any time of the day
Tailored Fitness Programs
Every workout we offer is programmed and tailored specifically to your fitness levels and goals, with specialised trainers to actively coach each class
We Follow The Industry Covid-Safe Plan for Fitness Facilities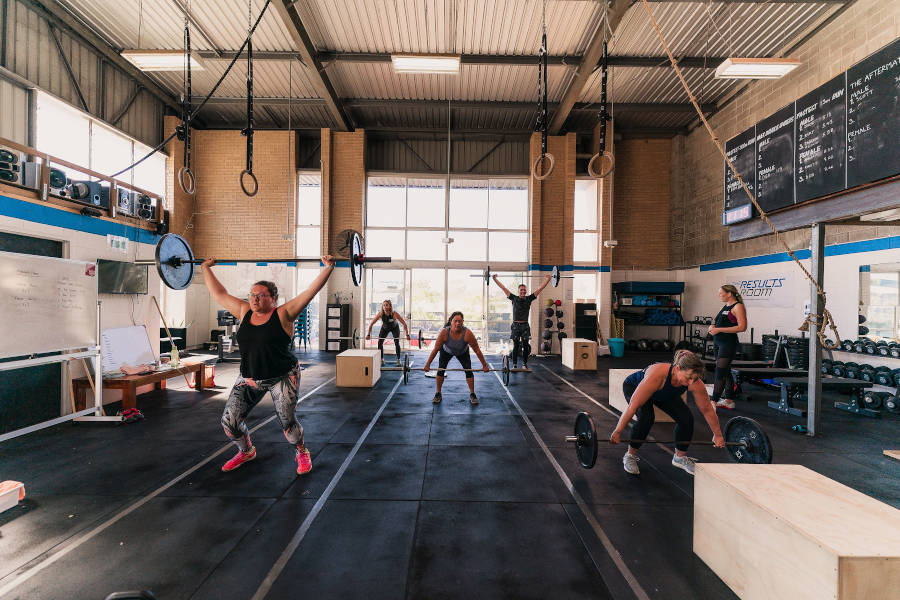 CrossFit Affiliate Programming (CAP)
You are more than a number to us. Results are not just in our name but are at the centre of everything we work towards. We are dedicated to delivering results to each and every member that trains with us.  We ask all of our members for their quarterly goals and program in speciality classes and sessions around these to ensure that results and goals are achieved.
All of our CrossFit members have access to seven days a week of CrossFit Affiliate Programming (CAP) with multiple scaling options and dedicated RX, Intermediate and Beginner options.  We include four separate tracks including a Lifting, Compete and At-Home/Equipment-Free track in addition to the Affiliate track.  CAP is data driven and helps members of all levels follow a monthly focus to target weaknesses and see consistent progress.  We also provide supplemental workout options called 'Work Your Weakness' which is designed for members who want to target stamina, strength or specific skills.
Why CrossFit
Why CrossFit? We believe in the CrossFit prescription of "constantly varied, high-intensity, functional movement" focusing on safety, efficacy, and efficiency (the three most important and interdependent facets of any fitness program in our opinion). We feel that CrossFit's methodology of increasing work capacity across broad time and modal domains is empirically driven, clinically tested, and community developed and ultimately we believe that this sets our members up for success. We love that becoming a "CrossFitter" is open to everyone regardless of race, gender, age, sexual orientation or religion . Every workout is fully scalable to suit all fitness levels, health and mobility restrictions. This inclusivity is a key value of CrossFit and we welcome you to come and join us.
Book A Free CrossFit Trial
Community Focused
At The Results Room, community is everything. We pride ourselves on the welcoming and inclusive community and family-friendly culture that we have cultivated to maximise results for each member. We train together, socialise together, and inspire each other to do our best and achieve our best!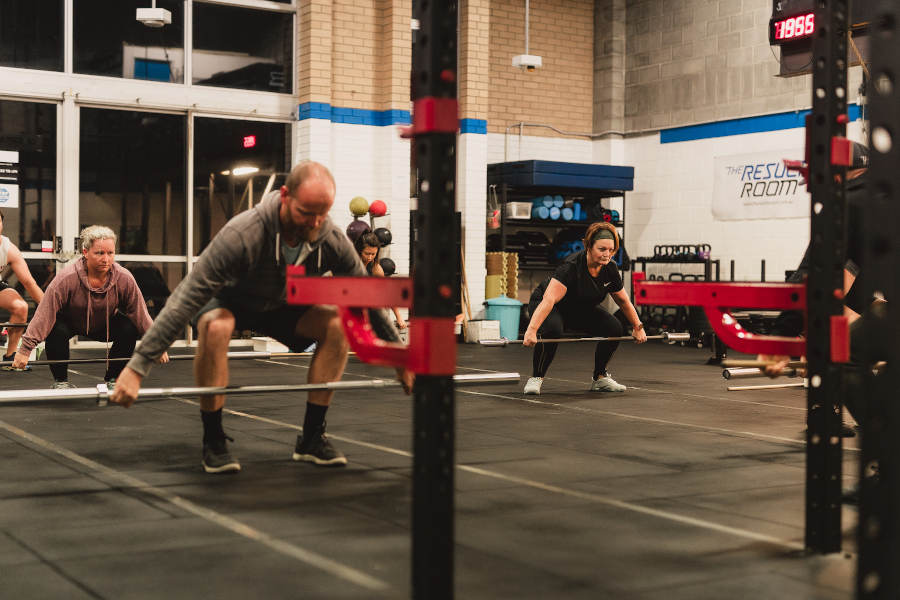 Do you want to be the best version of you?
We want to help!
Our goal at The Results Room/CrossFit Aftermath is to provide you with a fun path to achieving your health and fitness goals. Getting fit should be enjoyable, varied and done with friends!
Our team of professional coaches are experts at combining the best results-based training principles with a heavy dose of encouragement, accountability, creativity and laughter.
That means you will join a supportive community of individuals who celebrate each other's success.
Book A Free CrossFit Trial
Book Now
Because I'm Training At The Results Room
"The results I'm having are amazing"
Absolutely fantastic gym, well equipped with amazing staff and community. Makes working out less of a chore and the CrossFit classes are realistic and achievable no matter what your fitness level is. 100% recommend.

Alice

Google Review
The results room is more then just a gym it is a community. As it is a small gym, all the members and trainers know your name and get to know you as a friend and not just a member of the gym. The trainers are also amazing and will cater for every fitness level!

Jemma

Google Review
..They work around what you can do and go from there encouraging you the entire way. The results I'm having are amazing. I've never been fitter or stronger.. such a positive and helpful trainer, can't recommend him highly enough.

Elisabeth

Google Review

"Love The Results Room, I cannot recommend this gym enough! It ticks all the boxes for me - family friendly, fantastic trainers, great location and reasonably priced. The atmosphere is always so welcoming and fun, huge thank you to the owners Jamie and Kiriana for creating such an amazing space to work out in"

Lucy

Google Review
"Great training environment and trainers! Jamie and Liam are awesome at what they do. They take their time with you and push you to get more out of your workout. The way they explain the moves and structure the workouts make it really enjoyable. I really enjoyed my time with TRR and would stay if I wasn't moving interstate, so sad to be leaving these guys!"

Bella

Google Review
"Absolutely love The Results Room. Personally, I have found that it offers the services and facilities of a large-scale gym, but its best attribute is that is the personal engagement and support of a small community. I love that you can walk in and the staff will greet you by name with a smile. It's the most welcome I have ever felt at a gym - and that motivates me to come back!"

Erin

Google Review