CrossFit Aftermath
The word 'Aftermath' is a term used to describe the result or outcome of an event that was difficult and challenging to endure. In health and fitness, we hope you realise that grit, persistence and determination must be regularly and consistently displayed in order to see results. If you think about it, the state of your wellbeing is the aftermath of your efforts. Over here at CFA, we have created a community of members and coaches that has not only been designed to support you through your transformation, but also educate and inspire you to far surpass your original fitness goals.
Jamie Giffin (Head Coach of CrossFit Aftermath)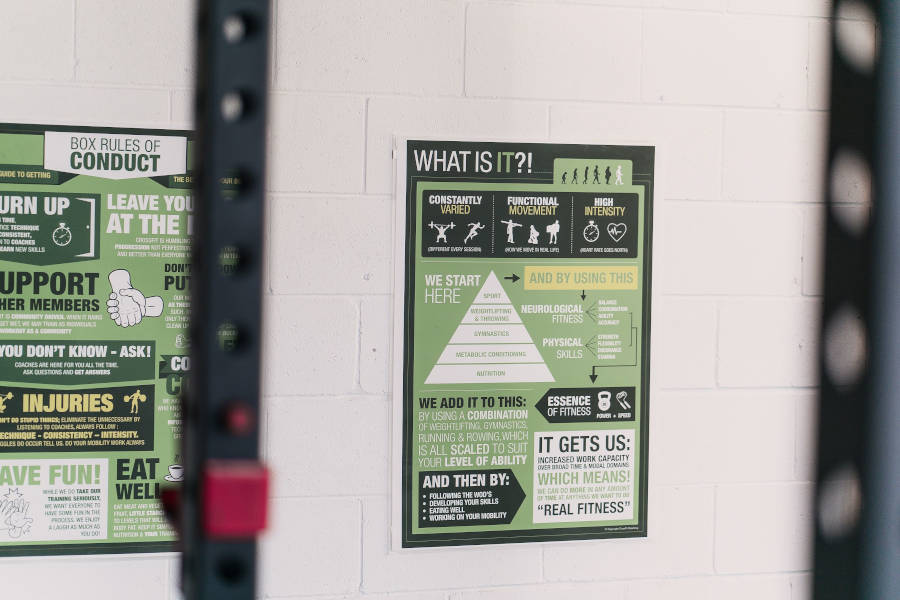 What Is Crossfit?
CrossFit is constantly varied, high-intensity functional movement. This is our prescription.
Functional movements are universal motor recruitment patterns; they are performed in a wave of contraction from core to extremity; and they are compound movements, i.e., they are multi-joint. They are natural, effective, and efficient loco-motors of body and external objects. But no aspect of functional movements is more important than their capacity to move large loads over long distances, and to do so quickly.
CrossFit is a core strength and conditioning program. CrossFit is not a specialised fitness program but a deliberate attempt to optimise physical competence in each of 10 fitness domains. They are cardiovascular/respiratory endurance, stamina, strength, flexibility, power, speed, coordination, agility, balance, and accuracy.
CrossFit is famous for its short and intense workouts based on functional movements that incorporate the best aspects of gymnastics, weightlifting, running, rowing and more. Each CrossFit workout is different, designed to keep you engaged and motivated for dramatic gains in fitness.
The beauty of CrossFit is that it can be scaled to suit anyone, from experienced athletes, to those just starting out on their fitness journey.
Book A Free CrossFit Trial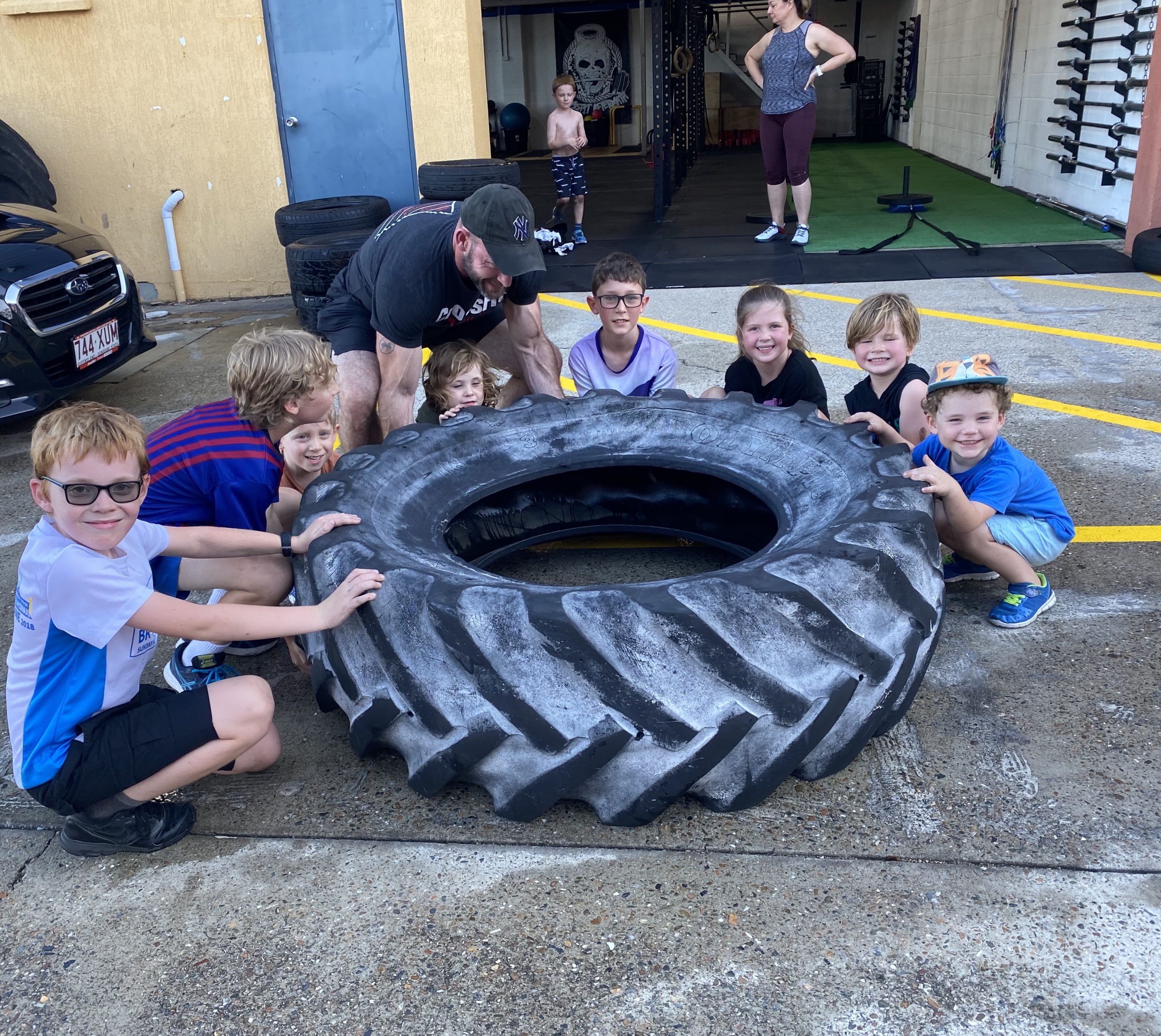 CrossFit Kids
CrossFit Kids is a fun way to get your child moving in various ways to improve their confidence, co-ordination, balance, agility, strength and fitness. Our program is broad, general, and inclusive and involves a mix of play based games, age-appropriate weightlifting techniques, simple gymnastics, running, rowing, skipping, bodyweight exercises and more. Healthy living requires that our kids push, pull, run, throw, climb, lift, and jump, effectively and safely regardless of whether or not they play specialised sports. They will learn to do all these things with a focus on good movement mechanics and good fun. Our kids classes are targeted at children aged 8-11 years old. Our CrossFit Kids classes run during school term only.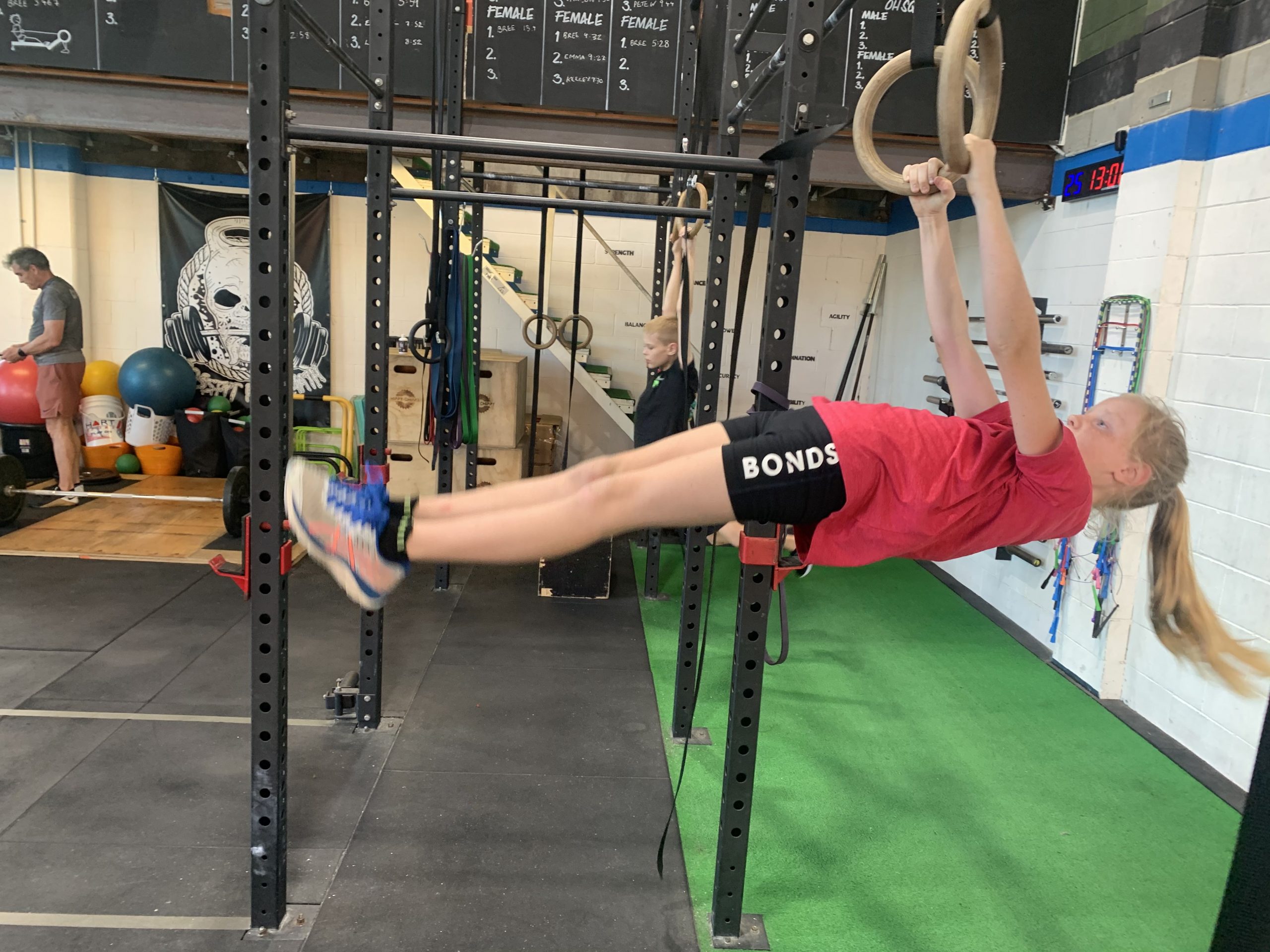 CrossFit Teens
Based on the principle of Mechanics, Consistency and then Intensity, CrossFit Teens will learn weightlifting, Olympic lifting, and CrossFit gymnastics exercises mixed with general fitness activities and body weight exercise.  Consistently good mechanics translates to physical literacy, enhanced sports performance and fewer sports injuries. Not only that, a vast body of research indicates that exercise is beneficial to cognitive function, which means consistent adherence to the program can have a positive impact on children's academic achievement.  Our Teens classes are targeted at children aged between 11- 16 years old. Our CrossFit Teens classes run during school term only.
CrossFit In 100 Words
Eat meat and vegetables, nuts and seeds, some fruit, little starch and NO sugar. Keep intake to levels that will support exercise but not body fat.
Practice and train major lifts: dead lift, clean, squat, presses, C&J, and snatch. Similarly, master the basics of gymnastics: pull-ups, dips, rope climb, push-ups, sit-ups, presses to handstands, pirouettes, flips, splits, and holds. Bike, run, swim, row, etc, hard and fast.
Five or six days per week mix these elements in as many combinations and patterns as creativity will allow. ROUTINE IS THE ENEMY. Keep workouts short and intense.
Regularly learn and play new sports.
Because I'm Training At The Results Room
"The results I'm having are amazing"
Absolutely fantastic gym, well equipped with amazing staff and community. Makes working out less of a chore and the CrossFit classes are realistic and achievable no matter what your fitness level is. 100% recommend.

Alice

Google Review
The results room is more then just a gym it is a community. As it is a small gym, all the members and trainers know your name and get to know you as a friend and not just a member of the gym. The trainers are also amazing and will cater for every fitness level!

Jemma

Google Review
..They work around what you can do and go from there encouraging you the entire way. The results I'm having are amazing. I've never been fitter or stronger.. such a positive and helpful trainer, can't recommend him highly enough.

Elisabeth

Google Review